Civic Camp in partnership with Pixels and Pints and The City of Calgary will be hosting the first #yycdata Camp at the University of Calgary. The goal of #yycdata Camp is to discuss the opportunities where the use of public data can improve Calgary.
(On March 22, 2010 Calgary City Council approved a pilot open public data catalogue. Click here for more details on how open data came to The City of Calgary.)
#yycdata Camp is for anyone interested in open data; be you a citizen who's interested in the democratic transparency and accountability implications or just the cool apps that can be built to make your life better. Developers, coders and entrepenuers of all stripes are welcome and encouraged to attend too and bring their laptops. (You never know when a code sprint/hackathon may break out.)
What: A workshop for people interested in open data
When: Saturday March 26th, 9:30am – 1:00pm
Where: MacEwan Hall Ballroom (upstairs) @ the University of Calgary (Directions and Parking)
How Much: Free.
Hashtag: #yycdata
Please RSVP at yycdata.eventbrite.com to attend.
What is the format?
Presentations will be kept to a minimum. There will be plenty of shot talks followed by time to discuss and work on things using the open spaces unconference format. If you have a topic you want others to join you in discussing, please bring it with you!
Schedule
9:00am – Doors Open
9:30am – 10:00am – Opening Remarks & Introduction to Open Data by Calgary Alderman Brian Pincott
10:00am – 11:00am – Discussion Session 1
11:00am – 11:45am City of Calgary eServices – eHouse Presentation
11:45am – 12:45pm – Discussion Session 2
12:45pm – 1:00pm Wrap Up & Closing Remarks
Presented by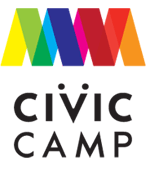 In partnership with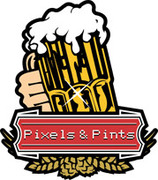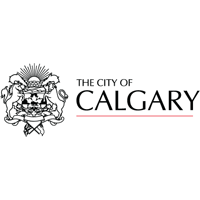 Cross posted from the CivicCamp Blog.
The unofficial results are in and we have seen a mix of change and returning of the old guard happening. It's a whole new ball game now; an entirly new dynamic. Here's the list of who the fifteeen around the table will be:
Mayor – Naheed Nenshi
Ward 1 – Dale Hodges
Ward 2 – Gord Lowe
Ward 3 – Jim Stevenson
Ward 4 – Gael Macleod
Ward 5 – Ray Jones
Ward 6 – Richard Pootmans
Ward 7 – Druh Farrell
Ward 8 – John Mar
Ward 9 – Gian-Carlo Carra
Ward 10 – Andre Chabot
Ward 11 – Brian Pincott
Ward 12 – Shane Keating
Ward 13 – Diane Colley-Urquhart
Ward 14 – Peter Demong
The biggest question facing how this new council will work together is what kind of a chair will Naheed Nenshi be. Will he be a bullying mayor (not likely) or more laissez faire in his control of meetings? Or might he be more like Bronconnier and give alderman some leeway, but keep them on a short leash if they stray too far outside what is prescribed in the procedural bylaw. An alderman like Druh Farrell will live and die by the answer to this question. Nenshi could help focus her and turn her into one of the most productive aldermen on council. Diane Colley-Urquhart could be one to struggle if she doesn't bring herself prepared to meetings with a plan on how to present her requests.
Of course the new faces on council will provide an interesting dynamic as well. How will Gian-Carlo Carra implement his vision? He'll have to do the same as Colley-Urquhart and be prepared to have a plan too, otherwise he could find himself as the next Druh Farrell of council: someone with great ideas but struggling to get people to understand or enact them. It will all come down to clear communication with their colleagues for all three of these alderman. The same could be said of Shane Keating and Richard Pootmans as well. Both are strong aldermen, but could find themselves floundering if they don't get into Nenshi's good books or find a way to focus their asks into a clear, straightforward way. They could end up being at odds with the mayor and the majority of council and thereby getting themselves – and their voters – thoroughly frustrated if they don't.
Gael Macleod is a bit of an unknown. I think she will probably fit well into this group and will be an effective alderman as Hawkesworth was before her. Look for her to do a lot of listening and learning in the early days before she proves to be one of this group's steadiest members – provided she finds her niche.
Peter Demong is another big question mark. With McIver and Connelly gone he provides councils most conservative voice. Whether he ends up as the strong fiscal hawk on council or a "right wing nut job"-  as he has been painted by some – will entirely be up to him. I expect he will buddy up to Jim Stevenson and Dale Hodges to look for some wingman support. If he gets this, and stays consistent in his messaging, he could prove to be a very effective voice on council just as McIver was for 9 years. I hope it goes this way as the alternative is becoming a laughing stock, dragging Calgary down with him. And no one wins in that scenario.
Provided Nenshi (as mayor) and Brian Pincott (as the "elder statesman") find a mutual respect for one another and each others talents, Pincott could prove to be council's best member. If Nenshi figures out how to keep his campaign followers engaged, Pincott could be one of the biggest beneficiaries by following the new mayor's example and engaging his constituents in a way he hasn't up until now. If Pincott was more transparent and had a bit more of a following like Nenshi, he could do some amazing things that would surprise even the most steadfast ideologue. This will take a lot of work on Pincott's part and a willingness from Nenshi to help him. Pride will need to be swallowed.
The same as Pincott holds true for John Mar. If Nenshi and Mar find common ground Mar could be a leader on council. If they don't, he could very well become Nenshi's biggest pain. Unfortunately this would rob Calgarians of much Mar has to offer. The exact same could be said of Chabot. Mar and Chabot have often been "swing votes". It will be fascinating to watch what way they swing now.
The one thing that I think is probably a given is that – provided they agree on the budget – Gord Lowe could become a de facto "second in command". I'm confident Nenshi will look to him for guidance and, for lack of a better term, fatherly advice. (Nenshi won't need political advice. Not that he'd listen to it anyway.)
We won't have to wait long to see whatever new dynamic emerges because being locked in a room together for organizational meetings in their first week together followed by the lengthy budget negotiating process will force them to get to know one another before we every really get a chance to know them ourselves.
PS – Did you see the 2007 Helene Larocque redux? Incumbent Linda Fox-Mellway took a beating and ended up placing forth in ward 14. Just like ward 3 in 2007, it looks like ward 14 REALLY wanted a change this time around.
Cross posted to CalgaryPolitics.com
The world has changed a LOT in the last few years. Things are speeding up so fast many of us have difficulty keeping up. Stereotypically the ones complaining about this "speeding up of life" are members of older generations. This isn't ageist – its just that those under the age of 35 have grown up with a high level of change and haven't been around long enough to remember any form of  "good old days" when the pace of life was different.
As my grandma once told me: each generation that has passed has experienced more change in their lifetime than the one immediately preceding them. Or you could just ask anyone who has had to ask a toddler to program their latest gadget; they'll tell you. (My best friend's daughter who is just two is already better than I am with Skype for example.)
While it has been my experience frame of mind, rather than age, is usually a much better indicator of willingness to work with – rather than against – the new challenges the world may give you, there is sadly no denying it can be a factor. So with that in mind, here is the list of the ages of Calgary City Council incumbents as of voting day 2010. Decide for yourself if their is an age pattern to the ones you agree with, and compare your philosophies with the ones about the same age as you.
Although, there are none under 40 so I can't really compare myself on that basis. And I'm not sure how many of my blog readers will be able to either. (Perhaps that's a naive assumption on my part however.) Either way, I still find it interesting to know the demographics of those who represent me and I thought you might too. So here they are:
Dave Bronconnier – 48

Dale Hodges – 69

Gord Lowe – 71

Jim Stevenson – 65

Bob Hawkesworth – 59

Ray Jones – 57

Joe Connelly – (Couldn't find his age.)

Druh Farrell – 51

John Mar – 41

Joe Ceci – 53

Andre Chabot – 51

Brian Pincott – 49

Ric McIver – 51

Diane Colley-Urquhart – 61

Linda Fox-Mellway – (Couldn't find her age.)
These ages are based off of numbers I pulled from the introductory articles of candidates in one of our two big newspapers during the 2007 election, so I can't vouch that they are 100% accurate. Please forgive me if there is a mistake.
And yes, there is something to be said for having life experience too.
At this today's Regular Meeting of Council, Calgary City Council passed their Open Data Motion.
Obviously I'm beyond excited about the City of Calgary transitioning into a period of openness and accountability. Passing an open data motion should be seen as a gigantic step forward in rethinking how a government interacts with citizens and who really runs 'the show'. The people.
I thought I'd take advantage of this moment to shine the light on how this motion came to be.
On May 27 I saw something come across the CBC Spark Twitter feed that caught my eye. Thanks to the wonders of the internet, in writing this post I am able to go back and see exactly what it said: "Just posted full interview with @andreareimer about open data, open source, and cities that think like the web: http://bit.ly/129Cox ". It was that bit about cities thinking like the web that interested me. What did it mean? So I clicked the link.
After listening to Nora Young's interview with Vancouver city councilor Andrea Reimer I thought to myself, "Why can't Calgary have something like that? What's stopping us?" The next day on May 28 I had a coffee meeting with Calgary Alderman Joe Ceci and the former president of my community association. Following the meeting Joe offered me a ride to work downtown. We got to chatting and I mentioned the project Vancouver is undertaking. He was interested but it was nothing more than a conversation during a car ride. On June 6 I was having a coffee with Ald. Brian Pincott on Olympic Plaza to talk about ward boundaries and how things had gone so wrong. Hoping to introduce something of a little more hopeful tone to the conversation I mentioned the Spark interview and the Vancouver Open Government project. He too was interested.
Somewhere in there I came up with the ludicrous idea that I should get these two aldermen to talk with their Vancouver counterpart. And it just so happened that the Federation of Canadian Municipalities was meeting in Whistler the next week. Knowing both Ald. Ceci and Ald. Pincott were attending I contacted Cllr. Reimer via Twitter. She too was attending. So I sent the three an email saying they should get together while in Whistler. (I also attempted to include Cllr. Don Iverson of Edmonton, but as he just had a baby he told me he would not be attending. We talked more about the project however when I drove up to Edmonton to attend TransitCamp on May 30. Edmonton, as it turned out, followed Vancouver and Calgary's lead and actually got their open data motion passed months ago.)
After a couple friendly emails over the next couple weeks I found out they did not get a chance to meet up with Cllr. Reimer in Whistler but Ald. Ceci met with another Vancouver councilor. Toward the end of June Ald. Ceci and Pincott had met with the city's IT department and the text of a motion was being drafted.
On November 17 I heard from Heather Reed-Fenske, the City's Manager, eGovernment Strategy with some of the direction they were heading with the research for the report. She wanted to chat to update me and gain any insight I might have around the issue. On December 18 we met for coffee; where she joked she had been in her job for all of one week when City Council passed the notice of motion I recommended, she'd been working on almost nothing since, and thus hated me. We talked about several different things that other jurisdictions have done and I'm happy to see much of our conversation was incorporated into the final report.
The Report was being prepared for December 2009, but Heather and her team asked for an extension to the February 10 meeting of the Standing Policy Committee on Finance and Corporate Services where it was to be debated, edited and (hopefully) recommended to move to Council for a full vote. They needed the extra time to do more research. As I told Heather at the time: "It's okay. It's not a race, it's a marathon. Just finishing is what's important." As February approached Ald. Pincott and Ceci realized they would both be in Ottawa for a conference that week and so asked for another delay until March 10 because, as the movers of the original motion, all agreed they should be in attendance.
The March 10 meeting was painful for me to watch. I had to be at work that morning and could only get away from my desk for an hour from 10am to 11am. This meant I missed the public input window and arrived in time for the last two thirds of the debate and the vote – which passed with only Ald. Chabot, Connelly, and Hodges against. It was painful because I just wanted to jump up and answer all the aldermen's questions. Instead I had to rely on the answers of Heather and her boss – both relative newcomers to the issues surrounding open data. I knew I couldn't answer questions about the City's implementation of open data nearly as well as they could, but there were many other questions about what other jurisdictions have done and what the purpose of open data was that I could have answered that would have helped. (For example, one major issue brought up by more than one alderman was around the risk of hackers. What they did not understand is that open data eliminates the need for the majority of hacking because open data is giving the information away. Not to mention open data 1.0 does not open a portal to actual databases. All the information pulled for a data catalogue is exported information with no additional danger of a hacker access to the database.) I wished I would have been able to give them a streamlined version of the open data presentation I did at DemoCamp on January 26.
After all that the motion came to council today and following another debate, which I understand was once again fraught with misunderstanding about what open data is and what it does, it passed with a vote of 10 to 4 with Ald Hodges, Connelly, Fox-Mellway & Chabot voting against it. (Mar was absent.)
I know this might sound a little corny, but I'm elated at this moment. After almost one full year of work, today a motion brought forward by a single citizen passed City Council. A motion that could be the beginning of forever changing the way the City of Calgary thinks about the way it interacts with citizens and how democracy can work in Cowtown.
THAT is a big deal.
And I'm happy to have been able to play my small part in the process.
I can't wait to play a part in the next steps of the process too.
A collection of my previous posts on open data coming to Calgary:

Open Data presentation at DemoCamp

Calgary open data report delayed

Open Government starts to expose what's in the shadows

Brian Pincott on Open Data at Calgary City Hall

Help ensure Calgary's "Open City" initiative is framed in the right light
So Dave Bronconnier has just announced he will be stepping down from the mayor's chair and handing over his oversized mayoral necklace (does that thing have an actual name?) come October 2010. He will not be running for re-election.
While it is possible we could spend some time reflecting on our 35th mayor's tenure – after all he's been mayor of Calgary since 2001, having been elected three times, and before that was alderman of ward 6 for nine years as well – the real fun lays in what this means for the candidates that have been mulling about the starting line of the mayoral race for the past year or so.
Bronco's announcement today almost guarentees Joe Connolly and Ric McIver will run for mayor, but who else? Will Alnoor Kassam now return for another kick at the can? Could we see Diane Colley-Urqhart or Druh Farrell step up in the coming months?
Personally, my guess is you'll see one one Brian Pincott, who is currently ward 11 alderman, or frequent civic commenter Naheed Nenshi step up and take a serious run.
Either way, things just got interesting. Tie on your sneakers, because the race is about to begin.
On your marks, get set, GO!