Civic Camp in partnership with Pixels and Pints and The City of Calgary will be hosting the first #yycdata Camp at the University of Calgary. The goal of #yycdata Camp is to discuss the opportunities where the use of public data can improve Calgary.
(On March 22, 2010 Calgary City Council approved a pilot open public data catalogue. Click here for more details on how open data came to The City of Calgary.)
#yycdata Camp is for anyone interested in open data; be you a citizen who's interested in the democratic transparency and accountability implications or just the cool apps that can be built to make your life better. Developers, coders and entrepenuers of all stripes are welcome and encouraged to attend too and bring their laptops. (You never know when a code sprint/hackathon may break out.)
What: A workshop for people interested in open data
When: Saturday March 26th, 9:30am – 1:00pm
Where: MacEwan Hall Ballroom (upstairs) @ the University of Calgary (Directions and Parking)
How Much: Free.
Hashtag: #yycdata
Please RSVP at yycdata.eventbrite.com to attend.
What is the format?
Presentations will be kept to a minimum. There will be plenty of shot talks followed by time to discuss and work on things using the open spaces unconference format. If you have a topic you want others to join you in discussing, please bring it with you!
Schedule
9:00am – Doors Open
9:30am – 10:00am – Opening Remarks & Introduction to Open Data by Calgary Alderman Brian Pincott
10:00am – 11:00am – Discussion Session 1
11:00am – 11:45am City of Calgary eServices – eHouse Presentation
11:45am - 12:45pm - Discussion Session 2
12:45pm – 1:00pm Wrap Up & Closing Remarks
Presented by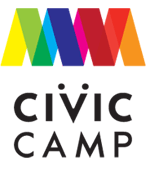 In partnership with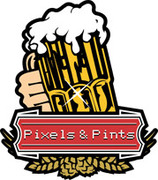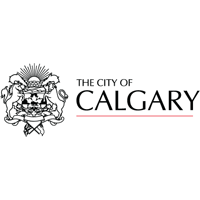 Cross posted from the CivicCamp Blog.
On this exact day (January 3) of last year I wanted to take a look back at the previous year as viewed through the eyes of my blog. At the time I said 2009 "was a good year for me personally and I think this blog shows some of the highlights that come to my mind when I reminisce about the last year of the decade." As good as 2009 was for me, I feel safe in saying that 2010 surpassed it in almost every way. From the election, to starting a new column for Metro, to finishing up a good run with Lunchbox Theatre, to the birth of my daughter (not to mention the whole pregnancy) I couldn't have asked for anything better. It was probably the best year of my life – if I can declare such a thing.
So I decided to do what I did a year ago and instead of selecting my favourite posts of 2010, why not not just let readers "select" the top posts of 2010 by highlighting the most popular posts on this blog during the year, and then give some background as to where the post came from?
Last year I included the top 15 posts. This year I thought I'd shorten up the list on an even… 13. So without further ado, the most popular djkelly.ca Blog posts of 2010:
13. What CivicCamp is doing for the 2010 Calgary Municipal Election
May 18, 2010
In this blog post I revealed CivicCamp's plans – and it turns out mine – for the 2010 municipal election. I think it was the night before that the "Governance Cabin" met at Eau Claire Market to finalize the plan. I actually posted details on the CivicCamp blog and then wrote this post to give more info into the rationale for the plan and to give my own personal opinion (which I didn't think was appropriate on the CivicCamp site). Shortly after this I actually stepped away from the Cabin while I considered running for alderman — a rule the members came up with the ensure CivicCamp stayed non-partisan and that eventually affected Paul Hughes, our new mayor Naheed Nenshi, and volunteer extraordinaire Cheri Macaulay, all cabin members who stepped away to work on campaigns instead. After I decided not to run I returned to help execute some of the plans laid out in this post.
12. What data should be included in the City of Calgary's Open Data Pilot Project
June 15, 2010
I actually meant to write this post months earlier, but I eventually did it in mid-June. My hope was it would help the City determine what data sets people might be looking for. The eventual catalogue release however only included mapping data. So while numbers 1 and 5 were included in public catalogue, we're still waiting for numbers 2, 3, 4 and 6 to make the mapping data actually useful. Until then, don't expect the catalogue to be all that heavily used. (Number 7 isn't really "open data" but my hope is our new mayor may actually try to make it happen. It's not something administration can do unilaterally.)
11. What most needs doing?
August 3, 2010
It took me a long time to make my decision not to run for alderman. It was hard because so many people had signed up to help run a campaign. In the end I had to ask myself "what most needs doing?" and I outline my answer in this post. At the time I said, "I believe I don't need to be on council to help improve Calgary in a meaningful way," and "meaningful public engagement may be something [alderman] want to do, but it rarely is something they have time to do at the level I believe we need."  My goals were to "raise the level of discourse around the election" and "[have] people who believe in the kind of public engagement I believe in helping create more people who want to, and know how to, become engaged." I think I help achieve this so successfully in 2010 that the day after the election I remember breaking down in tears because I was so proud of Calgarians and the role I was able to play. (It could have been the lack of sleep however.)
10. How open data came to be in Calgary
March 22, 2010
This post sat unfinished on my work computer desktop for months. When it first passed committee I decided to write up all the steps that were taken to make the open data policy a reality. On the occasion of it finally passing council I finished the post and put it up as documentation of the process – mainly so I wouldn't forget, but so that others could see how easy (or hard) it is to get a policy from scratch approved.
9. Calgary, meet your new council
October 19, 2010
It was a pleasant surprise to see a post election blog post make it on to this list. Although it was only written the day after the election. While everyone else was focussed on who won and how they did it, I thought I'd take the opportunity to be the first to ponder how this new group might work together. Some of the predictions are coming true already, others might still – or not – time will tell.
8. 18 to 34 Year Olds, Social Media and the Calgary Election
August 17, 2010
This is probably the most frustrating piece I wrote this year. Often I find myself writing things in the hope that once I do, and expose the rationale behind something, the issue will be put to bed and not brought up again. I wrote this piece in response to political pundits (specifically political scientists who had no idea what they were talking about) about the myth of social media being only about young people and thus it wouldn't have any impact on the election. Balderdash I cried! And even after I wrote it I had to scream the same thing over and over and over. Those poli sci profs sure like their narratives. Even when they have no basis in reality. And even when they've been proven wrong by an election. Then all they do is twist things around a little to show how they were right all along. Cheeky buggers. Duane Bratt still owes me that beer he promised on Global Television on election night.
7. Nuit Blanche Calgary update
June 16, 2010
This post might be artificially inflated on this list because it was emailed out to everyone who signed up at http://bit.ly/nuitblanchecalgary indicating they were interested. So it got about 100 extra visitors because of that. The post is a long overdue update on where things are at in the planning for a Nuit Blanche in Calgary. Something I'm long over due to do again… I'm excited at how the plans are shaping up. As I was then too.
6. Fun with Maps: Top 3 Calgary mayoral candidate vote share
October 28, 2010
David Johns deserves all the credit for this post. He made three great maps of how the three leading mayoral candidates did on election day. A post that obviously got lots of interest. Visual is better.
5. Comparing Budget 2010 to Budget 2009
February 9, 2010
In a year of municipal posts it's nice to see a provincial one make it on to the list — let alone be written! This is a short post where I outline a nice easy way to compare the 2009 and 2010 ministry plans using Acrobat. It's nice when the Alberta Government makes it this easy.
4. Loving or hating Calgary's new bridge is not as easy as it sounds
July 29, 2009
In an odd twist this "oldie" was actually written in 2009. As a matter of fact, it was the 11th most popular post on my blog that year. Obviously in an election year as contentious as this one was it should be surprising that a post about a contentious issue would make it on this list, but I am surprised it is so high. I guess there are more people curious about why they are supposed to be so mad about that darn bridge than I thought.
3. If you want me to run for Alderman…
June 25, 2010
This post was probably the only one I've ever written that I passed by other people before putting up. It also received about twice as many unique visitors as #4. It's probably the most important post I've ever written as I contemplated running for alderman. And people paid attention too: the post had the longest visit time of any I've written on this blog. The premise of the post was simple, I'll do it if you are willing to help me win. Politics shouldn't be about ego. I didn't see why someone would announce they are running and then try to find people to help. That seems entirely backwards to me. In the end almost 100 people signed up to help me run a campaign, but I decided against it. See #11 on this list for why.
2. Calgary Municipal Election: 2010 will be a year of new faces
March 21, 2010
The top two posts on this list got more unique visits than anything else I've ever written. They both received about four times as many visitors as #3 on this list. (Which itself had twice as many as #4, so that's saying something.) I'm not sure why this post got so many visits but it probably has something to do with how early in the year I wrote it. I don't recommend making predictions seven months in advance, but this time it looks like it paid off and I was right: we did see "more turnover in one go round than many of us can remember," with six new faces on council.
1. Who's running for Calgary City Council in 2010?
April 3, 2010
Yes people were curious about who was running for council. From April until July I kept this blog post updated with the names of who had declared they were running for council. (Once CalgaryDemocracy.ca was up and running I decided to retire the post. It had served its purpose.) The post proved so popular that I eventually had to pin it to the main menu of my website. And even after I stopped updating it – and said I was stopping updating it – I still had people sending me tips and trying to get the list updated. If that didn't prove Calgarians cared about the election I don't know what would. (Aside from the voter turnout on the day of. Which also proved that.) It is the most popular post in my blog's history.
The City of Calgary's Open Data Pilot Project is set to begin this summer. (Despite recent attempts to quell the future of the project at a council committee meeting. More on that in a future post.)
As the project is being mapped out moving toward a launch date, it's important to note that it will only be as successful as the usefulness of the data included in the catalogue. Poor design or minor mistakes can be overcome and corrected, but a lack of useful data almost certainly will lead to a failure of the pilot project. This more than anything will determine how many developers and academics make the choice to get involved and try to create something out of the information provided in the data catalogue. If there isn't much data, or the data provided isn't very useful, the project will crumble.
So in the interest of helping things get off on the right foot, I've put together a list of the data I would like to see included in the initial pilot catalogue this summer.

1. Community and Ward Boundaries
Most of the conversations I have had with people about open data revolve around being able to mashup City data, or data they have accumulated themselves, with mapping data of Calgary to be able to show a visual representation of their data set. Specifically what is required is information about areas of the City that programmers may want to segregate their data by. (For example, creating a map where neighbourhoods with the lowest income appear light yellow, those with the highest appear dark yellow.) In order to be able to do almost ANYTHING useful with any data the City might provide, programmers will NEED to have the GIS created data outlining the boundaries of neighbourhoods and wards. Without providing this information I'm confident the entire open data project will be nothing more than an interesting internal exercise for the City. This will be the tell-tale sign how serious they are taking transparency and accountability: if the City publishes the mapping data for neighbourhoods and wards they have given the pilot project a reasonable chance of success, if they don't, then it's fair to think they're not taking it seriously.
The next three data sets I think are required because of the first two Laws of Open Government Data:
If it can't be spidered or indexed, it doesn't exist
If it isn't available in open and machine readable format, it can't engage
If a legal framework doesn't allow it to be repurposed, it doesn't empower
2. Community Statistics
The City of Calgary produces and posts on it's website statistics for every community in Calgary. There is a ridiculous amount of interesting and immensely usable data contained in these reports that are updated every few years after a census is completed. However unfortunately you can't do much with the documents because they are PDFs. You can read each one individually and that's about it. Right now it is impossible to do comprehensive comparisons because the information is not open and machine readable (and therefore doesn't engage as much as it could). To make this data available in CSV format would greatly increase its usefulness and potential. The City has made it available to the public for a reason. Making it available as part of an open data catalogue would go a long way to fulfilling that reason.

3. Transit Schedules and Stops
Wow do Calgarians like to complain about Calgary Transit schedules and the Calgary Transit website. For the most part I disagree on the former, but I too find the website's trip planning functionality cumbersome. You know what though? I say if whiners like me want to complain, then let them try to make something better. There are hundreds of applications online and on smart phones that do what the City is trying to do, but better and cheaper. This might be the conservative side of me coming out, but I say it's time the City got out of the way and let these small business people show us why they are so good at what they do. If the City were to make transit schedules and stops available I'm confident that within a month we will see current app providers add Calgary to their rosters, thereby giving Calgaraians dozens of new – and more than likely better – ways of planning their Calgary Transit trips. (And yes, if they wanted to, Transit could even eventually partner with ones they liked, shut down their site, and save some major money this way.) They've already done this with Google so let's give the small guys a chance too.

4. Crime Statistics and Locations
Again, all this information is available online for free to the public, but it is behind a proprietary wall. The City of Calgary Police I'm confident spent a lot of money making their "Crimes Web Mapping Application" that they didn't need to. There are many crime map providers out there that would be happy to do this job for them, if only they made the data available in a machine readable format. The other – and more important reason – this data should be made available in a machine readable format (instead of only via the map application where it can only be read and not used) is so it can be mashed up with other data sets. If someone were to, for example, mash it up with the community statistics or locations of services we might be able to see some patterns emerging and create an even more effective police presence where potential crimes might occur in the future. The police do this currently using anecdotal evidence and personal/personnel experience, but open data allows for all kinds of potential permutations to be created by others that the police may not have the time or money to undertake. We already allow for this kind of work to happen via the most successful public engagement initiative undertaken by police of all time: 911. If they trust us to report the crimes, they should trust us to do something useful with the data too.
5. Fire, Police, Recreation Centre, Community Centre and School Locations
This one is almost a no-brainer. This information is surprisingly hard to find, yet it is so basic. I can only imagine how much more useful it would have been to have this information when we were house hunting a few years ago. (I'd love to see this info and the crime data mashed up with the Canadian Real Estate Association's MLS.) But I can't imagine how many other fantastic mapping systems may be created if this data were available in a consistent format. Simply listing the name of the building, it's street address and it's longitude/latitude coordinates should be more than enough, and easily put together by anyone at the City in an afternoon.

6. Development Permit Locations and Contact Information
It baffles me that the City publishes crime data in a map but not development permit locations on a map. Any citizen can go down to City Hall and get a copy of the permit for any construction occurring in the City, but this information isn't published online for some reason. I would have thought it would be a privacy concern of some kind, but that doesn't make sense either considering the name and phone number of each permit applicant is published on a blue board out front of every location during a two-week window before construction begins. (I think it is also included in the newspaper advertisements during this window too.) This would be great information to have available in a useful format like CSV and KML instead of just a document file at the planning office and on a sandwich board on the street. As a community association president, this would certainly cut down on phone calls at the very least! And would be helpful in keeping track of all development going on in our neighbourhood.
It is important to note that ALL of these suggestions involve ONLY data that is already publicly available, but just in a format that limits the data's usability and usefulness (such as PDF or proprietary software solutions). The good news about this is there will be many less hoops to jump through in order to get the data included in a pilot. I can think of many other data sets I'd like to see available, but let's start with the low hanging fruit.
There is one data set that is not currently available to the public that I would like to see included in the initial data catalogue however that is not currently. It's not really "data" per se, but I think it is something, which should be made available:

7. City of Calgary Contracts
I outline my rationale for this request in this blog post. It probably won't be in the initial data catalogue, and that's okay, but the conversation and process required to make this data available in the very near future should begin now. Otherwise it could be years before we see something so simple made available to citizens.
There is one other thing however that must be sorted out before a Pilot Project can go live: the terms of use. I'm sure the City of Calgary's lawyers have been working overtime on this one, but I would like to suggest the City uses the same terms of use the City of Toronto and City of Edmonton are using. There's are identical. (Seriously, click those links and read them side-by-side.) Clearly if it is good enough for BOTH of those cities, some major investigation has been done to arrive at that wording. At the very least it should be used as a starting point. We should build on the work of others rather than starting from scratch. I like these terms of reference for many reasons, not the least of which is the following section of the license which alleviates much of the concern I've heard from some aldermen:
The City now grants you a world-wide, royalty-free, non-exclusive licence to use, modify, and distribute the datasets in all current and future media and formats for any lawful purpose. You now acknowledge that this licence does not give you a copyright or other proprietary interest in the datasets. If you distribute or provide access to these datasets to any other person, whether in original or modified form, you agree to include a copy of, or this Uniform Resource Locator (URL) for, these Terms of Use and to ensure any such person agrees to, and is bound by, them but without introducing any further restrictions of any kind.
I'm confident if we can get each of these items included in the Pilot Project, the City has done everything in it's power to ensure it's success.
If any readers have suggestions for other data you would like to see, you're welcome to put it in the comments below, but you should probably send it directly to the City. (I'm just an interested citizen with no direct connection to the pilot project.)
At this today's Regular Meeting of Council, Calgary City Council passed their Open Data Motion.
Obviously I'm beyond excited about the City of Calgary transitioning into a period of openness and accountability. Passing an open data motion should be seen as a gigantic step forward in rethinking how a government interacts with citizens and who really runs 'the show'. The people.
I thought I'd take advantage of this moment to shine the light on how this motion came to be.
On May 27 I saw something come across the CBC Spark Twitter feed that caught my eye. Thanks to the wonders of the internet, in writing this post I am able to go back and see exactly what it said: "Just posted full interview with @andreareimer about open data, open source, and cities that think like the web: http://bit.ly/129Cox ". It was that bit about cities thinking like the web that interested me. What did it mean? So I clicked the link.
After listening to Nora Young's interview with Vancouver city councilor Andrea Reimer I thought to myself, "Why can't Calgary have something like that? What's stopping us?" The next day on May 28 I had a coffee meeting with Calgary Alderman Joe Ceci and the former president of my community association. Following the meeting Joe offered me a ride to work downtown. We got to chatting and I mentioned the project Vancouver is undertaking. He was interested but it was nothing more than a conversation during a car ride. On June 6 I was having a coffee with Ald. Brian Pincott on Olympic Plaza to talk about ward boundaries and how things had gone so wrong. Hoping to introduce something of a little more hopeful tone to the conversation I mentioned the Spark interview and the Vancouver Open Government project. He too was interested.
Somewhere in there I came up with the ludicrous idea that I should get these two aldermen to talk with their Vancouver counterpart. And it just so happened that the Federation of Canadian Municipalities was meeting in Whistler the next week. Knowing both Ald. Ceci and Ald. Pincott were attending I contacted Cllr. Reimer via Twitter. She too was attending. So I sent the three an email saying they should get together while in Whistler. (I also attempted to include Cllr. Don Iverson of Edmonton, but as he just had a baby he told me he would not be attending. We talked more about the project however when I drove up to Edmonton to attend TransitCamp on May 30. Edmonton, as it turned out, followed Vancouver and Calgary's lead and actually got their open data motion passed months ago.)
After a couple friendly emails over the next couple weeks I found out they did not get a chance to meet up with Cllr. Reimer in Whistler but Ald. Ceci met with another Vancouver councilor. Toward the end of June Ald. Ceci and Pincott had met with the city's IT department and the text of a motion was being drafted.
On November 17 I heard from Heather Reed-Fenske, the City's Manager, eGovernment Strategy with some of the direction they were heading with the research for the report. She wanted to chat to update me and gain any insight I might have around the issue. On December 18 we met for coffee; where she joked she had been in her job for all of one week when City Council passed the notice of motion I recommended, she'd been working on almost nothing since, and thus hated me. We talked about several different things that other jurisdictions have done and I'm happy to see much of our conversation was incorporated into the final report.
The Report was being prepared for December 2009, but Heather and her team asked for an extension to the February 10 meeting of the Standing Policy Committee on Finance and Corporate Services where it was to be debated, edited and (hopefully) recommended to move to Council for a full vote. They needed the extra time to do more research. As I told Heather at the time: "It's okay. It's not a race, it's a marathon. Just finishing is what's important." As February approached Ald. Pincott and Ceci realized they would both be in Ottawa for a conference that week and so asked for another delay until March 10 because, as the movers of the original motion, all agreed they should be in attendance.
The March 10 meeting was painful for me to watch. I had to be at work that morning and could only get away from my desk for an hour from 10am to 11am. This meant I missed the public input window and arrived in time for the last two thirds of the debate and the vote – which passed with only Ald. Chabot, Connelly, and Hodges against. It was painful because I just wanted to jump up and answer all the aldermen's questions. Instead I had to rely on the answers of Heather and her boss – both relative newcomers to the issues surrounding open data. I knew I couldn't answer questions about the City's implementation of open data nearly as well as they could, but there were many other questions about what other jurisdictions have done and what the purpose of open data was that I could have answered that would have helped. (For example, one major issue brought up by more than one alderman was around the risk of hackers. What they did not understand is that open data eliminates the need for the majority of hacking because open data is giving the information away. Not to mention open data 1.0 does not open a portal to actual databases. All the information pulled for a data catalogue is exported information with no additional danger of a hacker access to the database.) I wished I would have been able to give them a streamlined version of the open data presentation I did at DemoCamp on January 26.
After all that the motion came to council today and following another debate, which I understand was once again fraught with misunderstanding about what open data is and what it does, it passed with a vote of 10 to 4 with Ald Hodges, Connelly, Fox-Mellway & Chabot voting against it. (Mar was absent.)
I know this might sound a little corny, but I'm elated at this moment. After almost one full year of work, today a motion brought forward by a single citizen passed City Council. A motion that could be the beginning of forever changing the way the City of Calgary thinks about the way it interacts with citizens and how democracy can work in Cowtown.
THAT is a big deal.
And I'm happy to have been able to play my small part in the process.
I can't wait to play a part in the next steps of the process too.
A collection of my previous posts on open data coming to Calgary:

Open Data presentation at DemoCamp

Calgary open data report delayed

Open Government starts to expose what's in the shadows

Brian Pincott on Open Data at Calgary City Hall

Help ensure Calgary's "Open City" initiative is framed in the right light
Did you know you can download the ministerial business plans from Alberta.ca? With today's Budget announcement and everything available at budget2010.alberta.ca, I thought, "I wonder if budget2009.alberta.ca looks anything alike?"
Well it turns out not only do the sites look and function the same, they have much the same information. Meaning it is VERY easy to compare one year to the next. (Open government FTW!)
As a result, here is a quick PDF comparison I just did of the Ministry of Culture and Community Spirit business plans from 2009 and 2010: Acr1649115.tmp. It makes for a quick side-by-side comparasion that shows you exactly what has changed. I may do a little more research into this, but for now, I thought I'd write a quick blog post inviting others to do the same with other departments and, with perhaps a little re-formatting, make the comparasion even easier.
I makes it very easy to see that on page 5 the vision and mission for the department have changed. There is also the addition of a "Clients and Stakeholders" section. To me however, the most interesting part is to see how the performance measures have changed. For example  in 2007-08 "participation in arts activities or events by adult Albertans" was 87.4%; for 2008-09 it had gone up to 91%. In 2007-08 "Level of community volunteerism by adult Albertans" was 68.6% with a goal for 2009-10, 2010-11 and 2011-12 of 69%; for 2008-09 it had blown past it's targets for the next 3 years and was already up to 81.4%!
See? Fun with numbers! I invite you to do the same. Go, enjoy; hold your government accountable and expose their successes and failures.